Socks, socks, socks....
I should be working on my jaywalkers. They are calling me..."finish us! finish us!" But no, I just HAD to cast on a new pair of socks. I started the Toe Up Traveling Cable House Socks that I found on Craftster. (Which, btw.. is currently down for maintenance, so I can't link to the pattern right now!)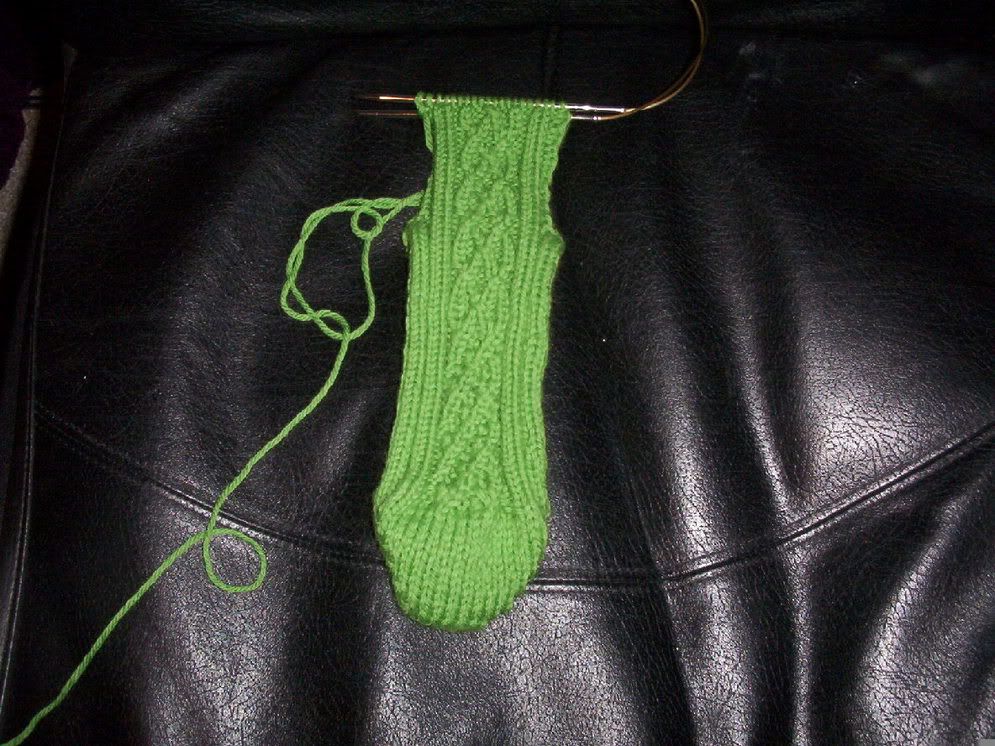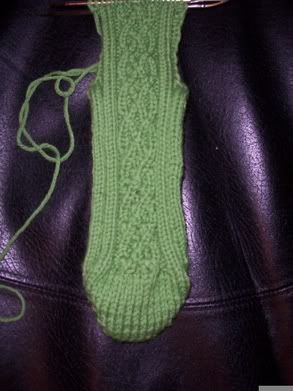 I am loving this pattern. Quick, easy. The only gripe I have is that I downloaded the original pattern when it first appeared on Craftster. I cast on, started knitting following the pattern and couldn't help but notice that my cables looked mushy. They didn't look like the picture. Come to find out there's an error in the pattern. I hate, hate, hate frogging and starting over. So, I just kept going and made the correction to the cables as I went.
Mushy cables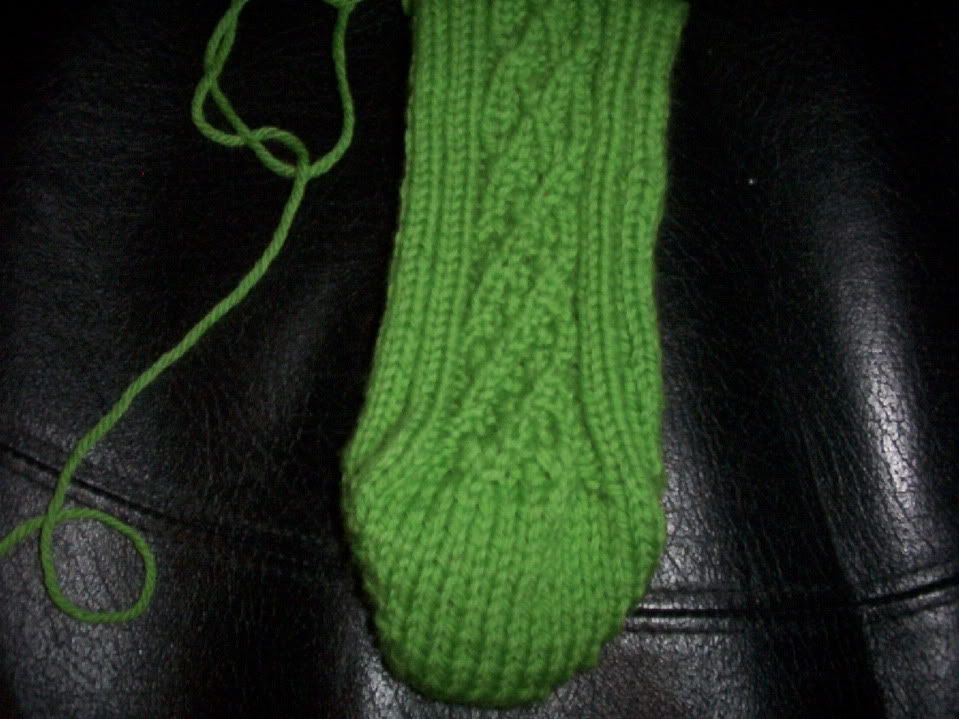 Not mushy cables!
Knit in Cascade 220 color 7814 on size 5 circs using Magic Loop.
I should be finished with this sock today or tomorrow and I swear to myself that I am going to cast on the second one immediately. No Second Sock Syndrome!
In sad news... I got an email from Paradise Fibers today that said:
Hi,
I'm sorry but we haven't been able to get more of the 3001 sock yarn you want. Thanks for your interest. I hope we can help you with something else.
I haven't had the energy to continue my search just yet, but I'll get on it soon. Now that I know the correct name for the yarn, hopefully it will be a little easier.
In happier news, my knitting meetup group is coming to Columbia! Yay! I won't have to drive all the way to them, they are coming to me! We are taking a "field trip" to my LYS and then going out for coffee. All of this will be occuring sooo close to my house!