SNOW!!!!
Wow, when I said "Let it snow!" I didn't really anticipate 21 inches of the stuff!
21 inches
!!! It's just crazy!
Here's the view out my bedroom window this morning..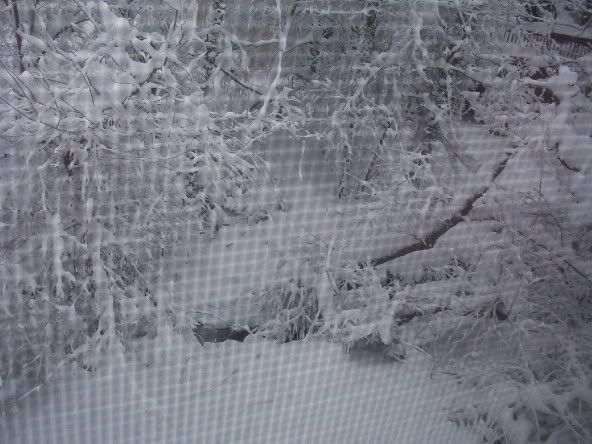 (taken through the screen, hence the weird grainy-ness.)
And here's what happens when you take a poodle out in the snow...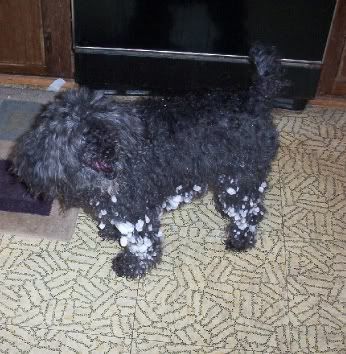 She was such a mess. She actually really loves the snow, but she was not happy about it being higher than her head. I had to take her out in the middle of the street and let her walk in the tire tracks. It was the only way she could walk at all! Last night when I took her out, there wasn't nearly as much snow on the ground, and she was having a blast. You'd never guess she was 14 years old by the way she was bouncing in the snow!
So, remember when I said I thought I was getting sick? Yeah, I got totally plowed over. Yucky, congested, sick. I've spent the whole weekend in bed. I am feeling better today, so hopefully it will be GONE tomorrow. That was one good thing about the snow - I didn't have to go to work today. I didn't accomplish much of anything other than a lot of sleep yesterday, but today I did some knitting.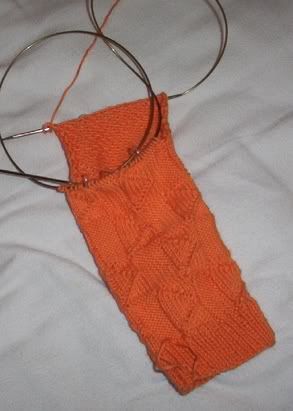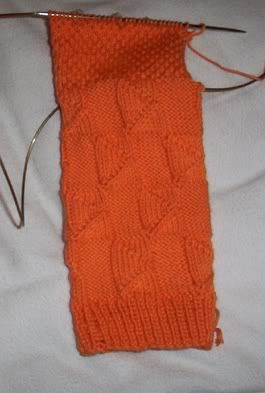 I still feel like I am doing something wrong. I played around with the stitches a bit, and I still am not sure I'm doing it right. But it's coming out ok, so I'm just going to keep going. If I can manage to finish two socks by next weekend, I am going to give these as a gift to my friend Kathy who is coming for a visit. My kid show for tomorrow morning is already canceled, so MORE KNITTING TIME!