zzzzzzzzz
I am so freakin' tired. I have been chained to this all day.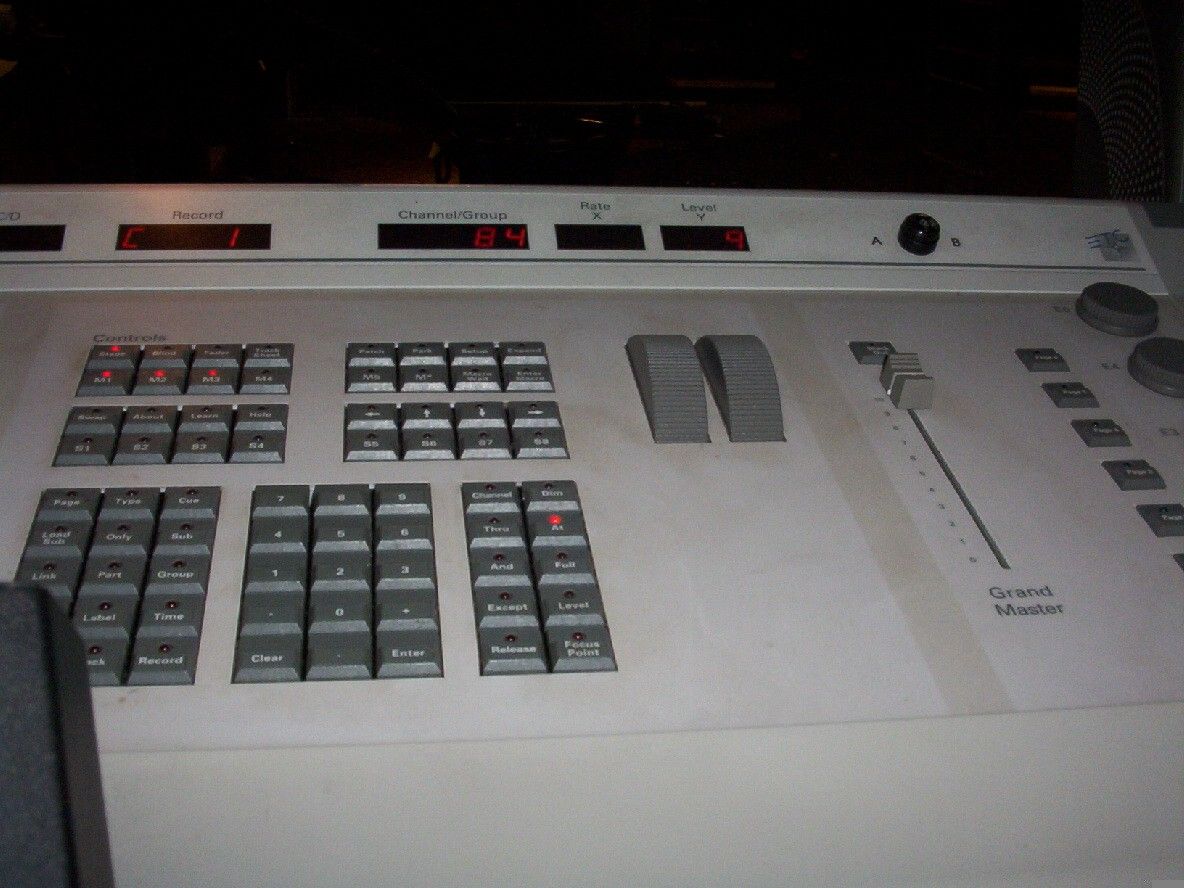 It's my light board at the theatre. Hours and hours and hours of pressing those buttons. zzzzzzzzzzzzzzz. Tech week is NOT going well and I will be very glad when this stupid show is up and running.
I was also extremely sad because of the serious absence of yarn related mail in my mailbox today. I am waiting impatiently for my order from Knitpicks to show up. And I haven't received the new IK yet. I sat through work thinking I would go home and find nice treats in the mail, but I was sadly disappointed.
Knitting Group
I had a great time hanging with the new Columbia knitting group (Sucky Knitting Girls, Amie has dubbed it!) last night. And I stand up and proudly say "My knitting style sucks!" I suspect we will have many rowdy knitting nights ahead of us.
Laura
,
Eunny
,
Amie
,
Lauren
, and
Sarah
proved to be a great crowd. Lots of laughs and many rows of incorrect knitting (on my part!) And Amie had the magical ball of yarn that never ends! I'm so glad I was able to escape work and join them. I believe we are going to try to make this a regular occurrence on the third Monday of each month. So, if you are in the Columbia, MD area, stop by the Panera on Dobbin and stitch a bit with us. (of course, your knitting style will definitely have to suck!)
I took a momentary break from the Geese socks that I cannot seem to finish, to play with my newly acquired yarn that I got while shopping at
Cloverhill
with Amie.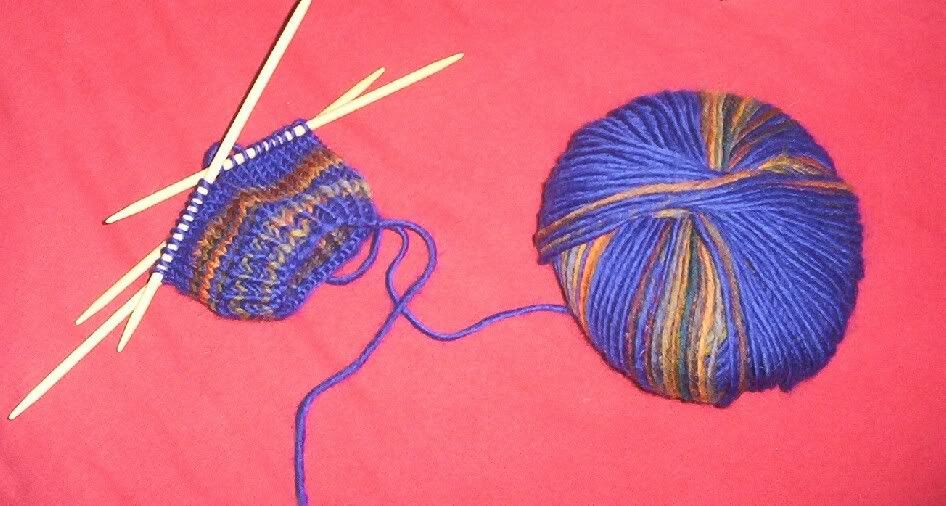 I am in love with this yarn. (127 Print. Color 35) It's soft, the colors are rich and beautiful... (My camera does not do it justice.) I'm not really sure what I'm going to do with it yet. I cast on for a sock with no specific pattern in mind. I'm not sure if I'll keep going with the sock or frog it and do something else. I may just pet it and admire it endlessly!