Columbia Knit Night Pictures
(AKA: Sucky Knitting Girls!)
I'm too tired to write much, but here are some pictures from the very fun knit night. My apologies if I get anyone's name wrong - feel free to correct me!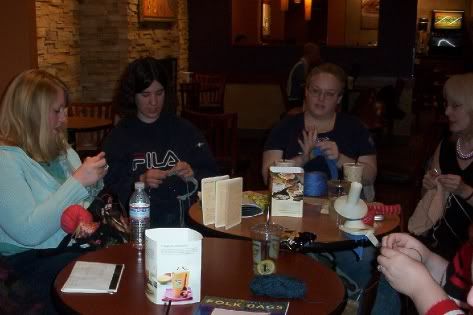 (L to R)
Lolly
, Jolene,
Laura
, Paulene, and
Amie
's hands!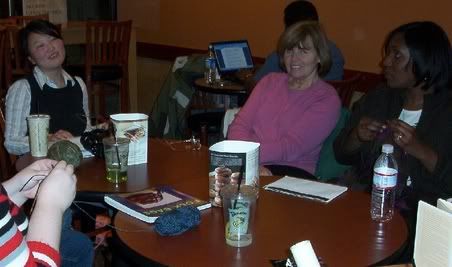 Amie
's hands (again!),
Eunny
, VJ, and Londa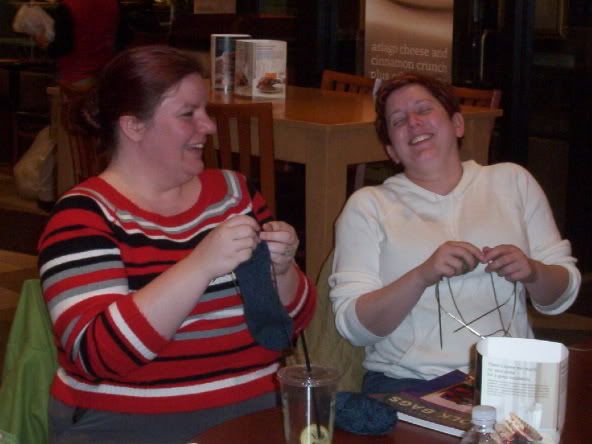 Look!
Amie
really is more than just a pair of phantom hands! And
Sarah
.
Eunny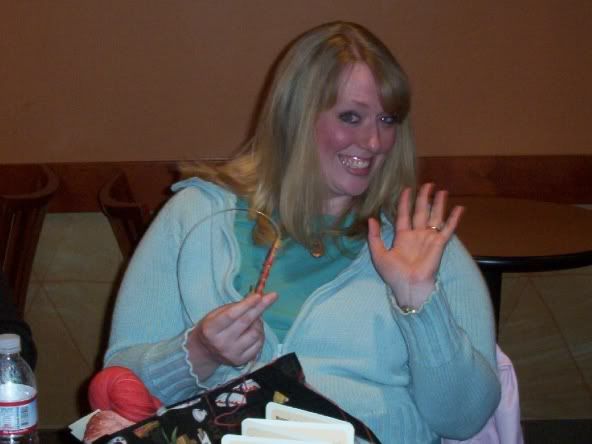 Lolly
(Yes, I posted it!) with her
Project Spectrum
worthy yarn!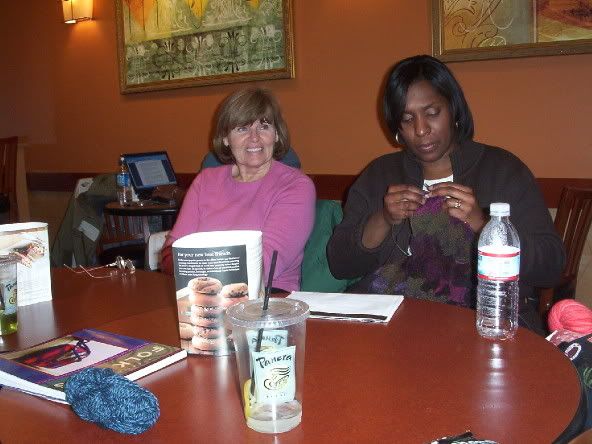 VJ and Londa (I really really hope I'm getting these names right!)
Much knitting, much talking, much fun! Many thanks to Amie for bringing her ball winder and helping me to get my skeins under control. Thanks to Laura for all the great party favors! (I love the hand lotion!!!) And many thanks to everyone's kind and supportive words about my very scary trip to the dentist tomorrow. I'm trying to be brave!!!